Dates & Location Announced!
30th Annual MAFP
Family Medicine Update
April 6 - 9, 2022
DoutbleTree by Hilton, South Portland, Maine
Did You Miss the 2021 MAFP Live Annual Update?
All Content will be available On-Line for
Enduring Credit
June 15 - Dec 15, 2021

Registration for Enduring Credit
begins June 10th - HERE
Maine Responds Emergency Health Volunteer System, the online registration system for public health, healthcare and emergency response volunteers for the State of Maine. HERE
The signs and symptoms of depression and anxiety in the first session of the AAFP's behavioral health educational series, "Managing Anxiety and Depression in Your Practice." If you missed the LIVE event you can view HERE for enduring CME credit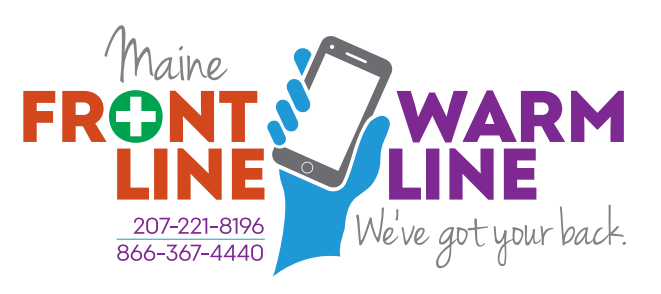 The FrontLine WarmLine is available to clinicians and first responders from 8 am to 8 pm, 7 days a week by calling (207) 221-8196 or 866-367-4440
A joint effort of the Maine Department of Health and Human Services (DHHS), Maine Department of Public Safety's Emergency Medical Services (EMS), Maine Association of Psychiatric Physicians, The Opportunity Alliance, Maine Psychological Association, and the Maine Chapter of the National Association of Social Workers, the FrontLine Warmline serves health care professionals, such as physicians, nurses and counselors, as well as emergency medical services personnel, law enforcement, and others who are directly responding to the pandemic in Maine.
---
MAI

NE RESPONDS

is our state's Public Health Volunteer system, an online registration platform for public health, healthcare, and supporting volunteers for the State of Maine. Sign up today!
The EveryONE Project, developed by the AAFP's Center for Diversity and Health Equity, released a screening toolkit to help family physicians assess patients' social determinants of health. The toolkit contains an outline of a team-based approach to SDOH screening, questions for determining a patient's social needs, and resources and tools to help plan how to address deficiencies.
---
COVID19 - Maine CDC Public Health Advisories & Updates -

HERE
---
Suicide Prevention
Suicide Prevention Resources - Maine CDC
for Physicians: Immediate Action Protocol: A Tool to Help Your Practice Assess Suicidal Patients
---
AAFP, Other Groups Issue Joint Principles on Opioid Crisis as Organizations Call for Congressional Action to Fight the Epidemic
Opioid Resource Page - Prescribing, the Maine Law, Resources, Education
---
Donate Unused Medical Supplies & DME

"Partners for World Health" - a non-profit based in Portland Maine - accepting donations - Information
Their mission- "to collect unused medical supplies from local medical facilities (hospitals, clinics, doctors' offices, nursing homes, etc.) and individuals, and to distribute those medical supplies to international communities in need
---
If you have news or know of a MAFP Member who is making news - Please contact the MAFP office. Use subject line "Member News"
---