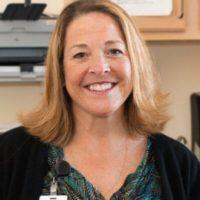 Colleagues,
I am humbled and honored to be representing you and the great specialty of Family Medicine in this role as the President of our Maine Chapter of the American Academy of Family Physicians.
I want to start by thanking our outgoing President, Dr Frank Bellino, who graciously stepped in as Treasurer this past year in addition to being President. Thank you to our entire Board of Directors, and to our Executive Director, Deborah Halbach for your tireless work and commitment. A special shout out to our Education Committee who spent countless hours volunteering their time and energy to the creation of another fantastic MAFP Annual Conference. Well done, all!
A quick plug: Your MAFP Committees need you! We have action focused workgroups (committees) and we need your perspective, your ideas, your expertise, your energy and enthusiasm. I expect you will find these workgroups to be very engaged, mission focused, and perhaps even fun! Consider helping with advocacy, communication, education, health equity, governance or serving on the Board of Directors.
I love Family Medicine! Family Medicine is an awesome specialty, and Family Docs are so real. Yes, we are a specialty, and we must celebrate this. What other specialist is qualified to provide comprehensive care for people of all ages, and to treat most conditions?
As I consider all our members, I am struck by the collective knowledge and expertise that we bring to a variety of communities, settings and to leadership across the State of Maine. It is inspiring, and impactful. The work is hard and the need is great. We have an aging population with an increasing burden of chronic disease, and an ongoing substance use crisis. Family Medicine is the secret sauce of population health. It is not even a secret! We know that access to high quality primary care is key to improving population health. The evidence is overwhelming, and we need more Family Physicians. We need more Family Physicians in positions of organizational and community leadership. Caring for our populations looks very different today than when I began my journey as a Family Physician. It really does take a team and a community with collaborative partnerships.
I greeted the news of the recent end of the public health emergency with a celebratory toss of my mask in the air, as a symbolic gesture of gladness in having graduated or endured. The PHE has ended, but not the impact of covid. Some did not endure, and we continue to grieve many losses. As Family Physicians, we barely took time to ask ourselves "what just happened?". We continue to roll up our sleeves, and do the work, but carry the reality of this trauma with us. The impact of long covid, of anxiety, depression, loneliness, substance use, burnout, disparities are here and did not go away with the end of the PHE.
So where is the joy? I think the joy is found in relationship, in rich connection with each other, our patients, our communities, and most importantly, to our purpose. I have pride in my specialty and who we are. What we do matters.
Family physicians are excellent advocates for patients. Physicians are leaders, and we must take that to the next level. We can and must advocate for ourselves, and our specialty. We must speak to the value we bring and the resources we need.
So let's stay connected. Let's grow our relationships that remind us of why we are here and energize us to continue this vital work as we walk with and care for the people of Maine in their health journeys, and as we advance the specialty of Family Medicine.
With Gratitude,
Susan Cheff MD
President, MAFP
(Dr. Cheff's Inaugural speech, MAFP's Annual Meeting, May 6, 2023)